Hi awesome people!
As you know we have been looking for someone to sing and play guitar in White Limo. The search has gone litteraly from the south to the very north of this beautiful country. Unfortunately the ones who have tried out for the band didn't match what we are looking for. We need someone that can deliver that extra energy on stage, sing his heart out and write really good songs. Little did we know that that person were closer than we thought.
We are proud and honoured to present White Limo's new frontman and guitarist:
ANDY….. Founding member and the main song writer since the beginning, which makes this transition very natural and will only make us stronger.
The spot for lead guitarist is soon to be replaced aswell. We have auditioned a few and there is someone special that we kept and are rehearsing with a lot. He is a really cool dude, writes good music and we feel as of now that he will be perfect for the band.
With that said our next move is to release a brand new song with the new line up to show you that we won't slow down, we´re sounding better than ever and change is a good thing.
Thanks for your time reading this and see you on the road!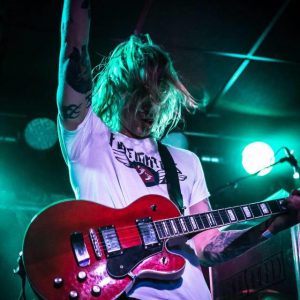 <!– .entry-content –>